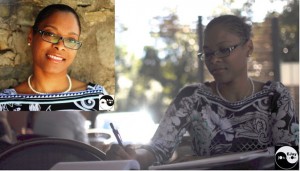 As a young adult and a single parent, I always wanted to publish a book. After a lot of sacrifices and dedicating my life to parenting my son to ensure that he had everything he needed to be spiritually and financially successful, I can do me, living my dream. It took a lot of time, hard work, and dedication. As a result, I published my first novel in Fall 2013 – Spiraling. I am a Certified Life Coach (Specializations: Career-, Relationships- and Executive Coaching). Currently, I am working on two self-help book series. My first self-help book series is for the youth and young adults and is scheduled to be published in January 2017.
I believe that, although people do not choose their parents or the environment they grow up in, people can choose what they become in life. Life is tough at times with its unexpected occurrences and unfairness. However, giving up is not an option and resiliency is a must.
Thank you for your continued support.
~ EJay Johnson
QUOTES by EJay Johnson…
"Don't be quick to judge. Seek to understand."
"If my confidence bothers you, check yourself and address your own issues."
"Life is what you choose to make it…Own it!"